If you are aged between 7 until 25!
Entries for the Dylan's Great Poem competition open 28 April and you only need to write four lines to be in with a chance of winning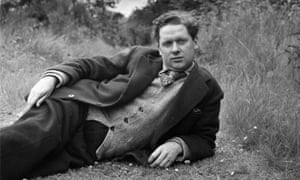 If you've ever fancied yourself as a budding poet then listen up! Inspired by the Welsh poet Dylan Thomas, Literature Wales is about to open its competition to write Dylan's Great Poem – a 100 line poem written entirely by young people from all over the world.
To enter, you need to write up to four lines of poetry in English or Welsh, based around the theme "hands", a topic inspired by Dyan Thomas's poem 'The Hand That Signed the Paper.' From all the entries, 100 of the best lines will be chosen, and put together to create the "Great Poem". The final poem will be put together by Rufus Mufasa and Clare E Potter and will be performed live on International Dylan Day on 14 May.
Not only that, but for those of you living in Wales there's an extra prize on offer, with Welsh entrants between the ages of 11 and 17 having the chance to be selected for a poetry writing masterclass.
Don't think that this means you have to be Welsh to enter though! Anyone between the ages of 7 and 25 can enter, no matter where in the world you are from. Submissions open on 28 April at 9am and close on Thursday 5 May, so get scribbling!
Dylan Thomas was born in Swansea, Wales in 1914 and is widely regarded as one of the most important poet of the 20th century. His works include the play, Under Milk Wood, and numerous poems, such as Do not go gentle into that goodnight. International Dylan Day on 14 May celebrates his life and works.
To enter the Dylan's Great Poem competition visit developingdylan100.com