With a theme of migration it is no wonder the Robert Burns Poetry Competition 2020 attracted some poignant entries. Nearly 50 published and unpublished writers entered the annual competition, which marks the Scottish bard's birthday on January, 25 1759. 
The entries are judged by the University of Otago's Robert Burns Fellow. For 2019 that was Emily Duncan, who was joined on the judging panel this year by Dunedin-based poet Caroline McCurdie
The poetry competition prizegiving was held at the Dunedin City Library at the weekend.
PUBLISHED POETS

Siobhan Harvey. Photo: supplied
FIRST: SIOBHAN HARVEY
BIO: From England, lives in Auckland, 46.
OCCUPATION: Author of poetry, fiction and creative nonfiction, as well as journalism, reviews and associated writings. Lecturer in creative writing at Auckland University of Technology.
REACTION TO WINNING? Elated, particularly given its  theme, migration.
SO, WRITING POETRY: I've been writing since I was a teenager, and have been a published writer (first in literary journals in the UK such as The Rialto) for nearly three decades. I was the sole writer, and the first in my known family to go to university. So in following my writing passion, I entered the unknown, the different, the other and unexpected.
WHY DO YOU LIKE IT? It's like being home. It's as though each time I commune with the page I commune with tipuna whose names and being and residences I don't know but who sit with me.
YOUR COMPETITION ENTRY:  I see poetry as the voice of reason in an age of contested truth and divided politics.  I live the experience of the exile  and it is never a comfortable existence to live in the liminal space between the geography you left behind and the geography you arrive at. My poem  is about that experience.
OTHER POETRY: Includes the poetry collection Cloudboy (Otago University Press, 2014), which won New Zealand's richest prize for poetry, the Landfall Kathleen Grattan Award.
SECOND: EMER LYONS
BIO: From Bandon, Cork, lives in Dunedin, 31.
OCCUPATION: PhD candidate in English.
REACTION TO PLACING: Surprised. I have entered before without success — I entered this year because the theme suited my work.
SO, WRITING POETRY: I've been writing poetry forever, but only started taking it seriously a few years ago. By that I mean reading a lot more poetry.
WHY DO YOU LIKE IT? I like the ability to go beyond normative forms of linearity.
YOUR COMPETITION ENTRY: I was inspired by Cherry Smyth and Mary Dorcey, two Irish lesbian poets I am studying who both have a poem with the same name.
OTHER POETRY: Has been published by The Stinging Fly, Poetry Ireland, Takahe, The SpinOff, The Tangerine, Queen Mob's Teahouse.
THIRD: SOPHIA WILSON-GUNTHER
(writes as Sophia Wilson)
BIO: Grew up in Australia, lives in Woodside, south of Dunedin, 49.
OCCUPATION: I've worked as a medical doctor, but more recently  been looking after and home-schooling our three children — busy with land, vegetable growing, animals and kids.
REACTION TO PLACING: I was delighted.
SO, WRITING POETRY:   At the beginning of 2019 I was inspired to write a series of poems with medical and environmental themes. For a few weeks, I wrote at least one poem every morning before the kids got up.
WHY DO YOU LIKE IT:   The  main satisfaction comes when a poem manages to communicate something helpful or meaningful for other people.
YOUR COMPETITION ENTRY:  The idea of past and present being united by current environmental concerns was the main inspiration for the poem. I recently discovered a wealth of local family history, previous to which I knew little of my early immigrant heritage. I was moved to learn that my maternal grandfather was especially close to iwi in te Urewera and made an ''honorary Maori chief''. Another of my relatives was probably
an unpopular, drunkard owner of the Berwick pub.  With all this in mind, I was inspired to write a poem I hoped would acknowledge the past without glorifying, or over-vilifying, the early pioneers.
OTHER POETRY: Some of the poems I wrote earlier this year have been published in New Zealand, Canada, the US and Australia in various places including newsletters, poetry cards, medical humanities journals and literary journals. Some have been shortlisted for 2019 national poetry competitions.
UNPUBLISHED POETS
FIRST: LILY KNOX
BIO: Born and raised in Dunedin, 15.
OCCUPATION: I'm a year 11 at St Hilda's.
REACTION TO WINNING: I was overjoyed and surprised. It honestly feels kind of unreal.
SO, WRITING POETRY: I've always loved writing, but I guess I never really thought it would be anything more than random notes on my phone.
WHY DO YOU LIKE IT?  Calling it poetry feels strange because it's nowhere near as sophisticated! I guess, writing is an outlet.  The best moment is when all these ideas come together and everything clicks.
YOUR COMPETITION ENTRY: I'm part of a writing group at school and we took a trip to Toitu to get some inspiration. I spent my time in the portrait gallery. I think it's fascinating looking at the faces and names of all these different people, and trying to think about what stories they held and the lives they led.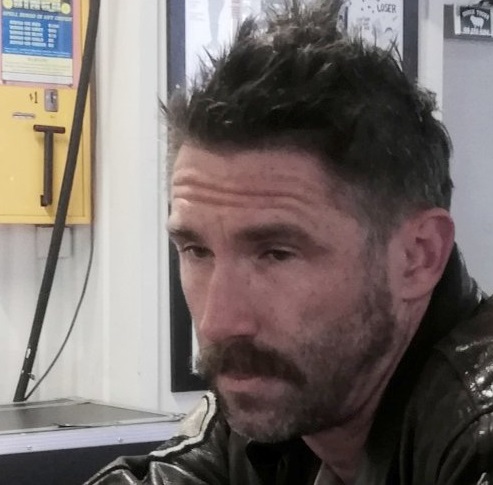 SECOND: JAMES JAMES
BIO: Originally from Tasman and the Pacific, lives in Dunedin, middle-aged.
OCCUPATION: Onion slicer, flaneur, sequential artist.
REACTION TO PLACING: Any place is better than no place at all.
SO, WHY POETRY: I met a girl from Ohai Nightcaps who taught me words and books and stuff. That was a while ago.
WHY DO YOU LIKE IT? I like playing with words; I'm rubbish at scrabble.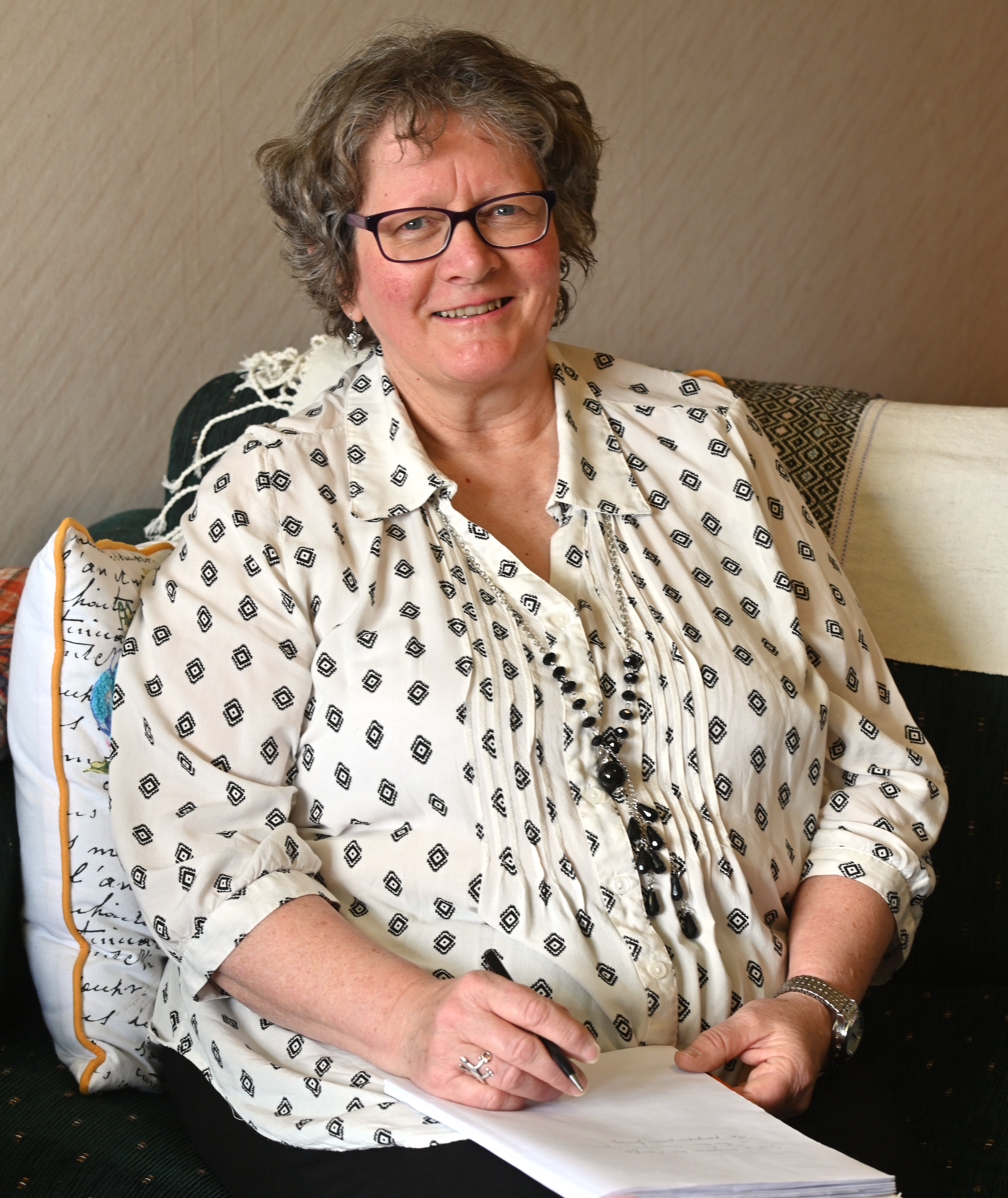 THIRD: KAREN JUDGE
BIO: Originally from Lower Hutt, I've lived in Dunedin for  more than 35 years, 62
OCCUPATION: I was a science technician at the University of Otago.  Currently do volunteer work and am pursuing some non-science interests.
REACTION TO PLACING: Astounded and delighted.
SO, WRITING POETRY:  I joined a writing group two years ago just to see if writing was of any interest to me.  We write for one hour a week, mostly poetry.
WHY DO YOU LIKE IT? I like searching for the right word or combination of words, which will accurately describe what I have in mind, what I can see.
YOUR ENTRY: I was inspired by a trip to Christchurch on the weekend following the massacres at Al Noor mosque and Linwood Islamic Centre. My parents and other family are buried at cemeteries and memorial gardens in Linwood/Bromley.
I sat up late that Sunday night knowing that the only way I could express the grief and the tumult was by writing. For me this is a grief poem, personal because of my own loss;  social, because of the double hit that Christchurch has had to bear.  It is short because I had no words.